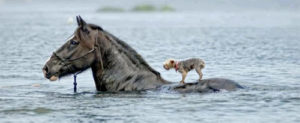 "Sometimes adversity is what you need to face in order to become successful." Zig Ziglar
It was going to be the biggest payday of my life. We were the listing agents on a piece of land and it was closing time. I received a call from the title company. "The sellers have already signed; the money has been wired. The buyers will be here in a few hours to sign. We should record a few hours after that. You'll have your check by the end of the day." I knew what time the buyers were coming in to sign so I had a pretty good idea when I would get a call to let us know they signed. Nancy (my wife) and I were at a lunch appointment. My phone rang and with a big smile on my face I told the person we were at lunch with, "This is a call I've been waiting for, I really need to take it." They said, "Sure, no problem. Go ahead and take it."
It was the title company. "Well, something came up at the last minute and they want to negotiate. It's not going to close." I was not prepared for this in any way. I lost my appetite. I couldn't focus on the conversation over lunch anymore. My wife had no idea what the conversation on the phone was about, but she could tell it wasn't good.
According to Merriam Webster, adversity is a state, condition, or instance of serious or continued difficulty or adverse fortune. Adversity is a part of life. That doesn't make it any easier or enjoyable when it shows up. It's never on our schedule and it's always inconvenient. However, adversity is a must if we want to grow.
How Adversity helps us succeed:
It tests our commitment: It's easy to be all in when everything is running smooth. It's when things break down, become tough, "get bad," that we really see how much we want it. This is when you discover what's really important and why.
It reveals our character: James Lane Allen said, "Adversity does not build character, it reveals it."  We work on our character when things are going well. We make decisions and develop habits. When adversity comes, it reveals how much and what kind of work we still need.
It focuses us on solutions: We have two choices when adversity shows up. Quit or work through it. If we're going to work through it we must focus on solutions. This is how new products, systems, and processes are developed.
A few questions for you to consider:
What adversity are you facing right now?
How important is it?
How committed are you?
What's possible?
When we left the lunch, I was more committed than ever to get this deal closed. It wouldn't be easy. There were 3 sellers involved. One left the country that morning, another was traveling for business, and the third lived in another state. It took 9 hours on the phone, working with the title company, and tracking down all 3 sellers, but we got it closed!
A few months later I would be asked to lead our company through the toughest real estate market in decades. Our offices' best years came during the hardest time to be in real estate.
Embrace Adversity and let it do its work!